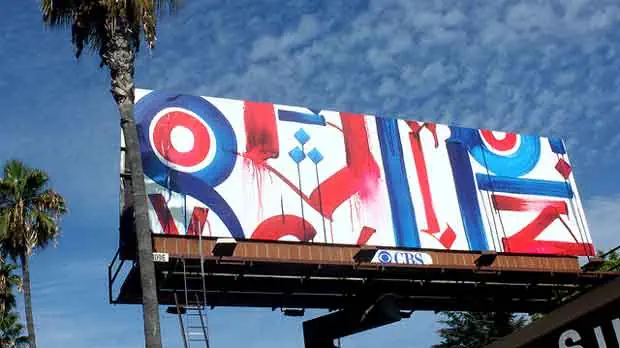 Source: Art Forum
The largest public art campaign in U.S. history will launch by For Freedoms, the artist-led committee dedicated to encouraging more citizens to participate in politics.
The $1.5 million public art project, called the 50 State Initiative, will involve over 175 artists and over 200 partners who will put up billboards all across the country with various artistic approaches to encouraging research and involvement in the political world.
"Our goal is not to support a political party or push a partisan agenda, but to empower everyone across the United States to feel welcome in civic conversations," said leaders of For Freedoms.
Each state will have its own kickstarter campaign to launch the project with a goal of setting up billboards by September before the election.
Other organizations are involved in the effort, including the Vermont College of Fine Arts in Montpelier and the Aperture Foundation in New York, among several others.
Read Full Story: Art Forum