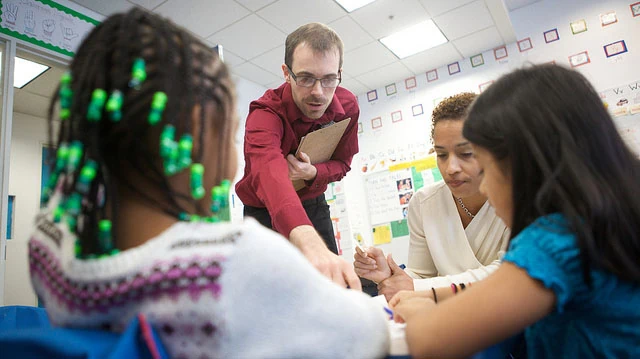 Source: The Atlantic
Dual-language programs have expanded across America in the last decade and now there are over 2,000 programs across the states, where students can learn a core subject in two languages.
These programs have proved to drive incredible success for students who partake. Statistics have indicated that students who are bilingual are more likely to attend a four-year college and are more likely to complete college. Research on bilingual programs has shown that students partaking are more likely to perform better in school, scoring better on math and reading tests. One particular study of 85,662 students in North Carolina Public Schools during the 2009-10 school year found that students in middle school who were involved in the dual-language programs were performing better than students in grades above them.
Currently, 39 U.S. states have implemented bilingual programs into their schools. The discussion now moves in the direction of developing the best practices for English Language Learners (ELL) and how to implement the programs most effectively in each state.
Read full story at: The Atlantic