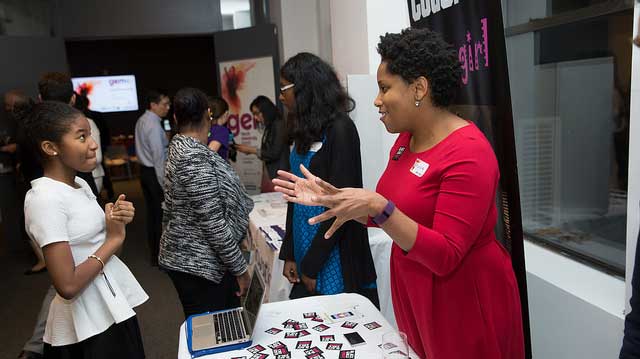 Source: SF Chronicle
In 2011, engineer Kimberly Bryant founded Black Girls Code to address a huge issue in the tech world: girls – and in particular, girls of color – are underrepresented in computer science and engineering.
Bryant, a 50-year-old engineer from Memphis, was frustrated when she noticed that the tech industry was still predominately led by white males, even years after she had entered the industry.
Since its founding, Black Girls Code, headquartered in Oakland, California, has helped thousands of girls across the country and in other countries to better prepare for a future in computer science and engineering.
While the program is open to all girls, the idea behind the name is to draw attention to the minority group of black and Latina girls, within the minority of females in tech careers.
The program has received recognition and support from hundreds of tech companies around the nation that are now more focused on developing methods to improve their diversity.
Read full story at: Source: SF Chronicle