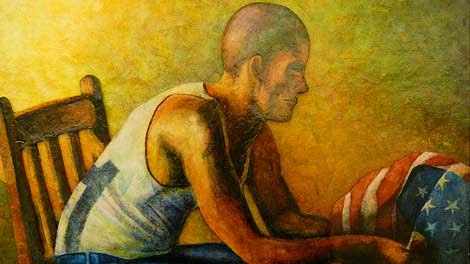 Source: NY Times
The state of California has allocated $6 million for the Arts and Corrections program, an initiative aimed at bringing the arts to 35 state prisons, in the form of art classes.
The classes are led by professional artists, where inmates can then focus on creating their own art in the form of murals, paintings and sculptures.
"A lot of guys in prison don't have a sense of self-worth…it helps you grow as a human being to say 'Hey, I can do something'," one California state prison inmate told the New York Times.
"In the prison yard, men have a certain hyper-masculine image to uphold, but in the studio they can drop their guard," says Laura Pecenco, associate professor of sociology at San Diego Miramar College, and Founding Director of Project Paint.
Rehabilitation programs for California's prisoners make up about $396 million of the state's total budget of $11.3 billion for correctional facilities. Six million of that is dedicated to arts programs.
Although there is not much data or research yet on the exact impact of the arts programs, the exposure to art, says Governor Jerry Brown, prepares inmates to eventually return to society and develop insights into their own lives.
Read full story at: NY Times