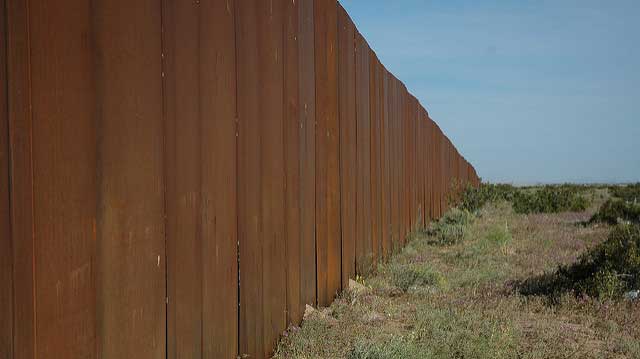 Source: NPR
U.S. Customs and Border Protection (CBP) is asking for design proposals and prototypes of the U.S.-Mexico border wall envisioned by Trump.
CBP has offered two options on its website: one would be for a solid concrete wall, and another for a wall with a "see-through component" that is to the advantage of those on the north side.
Other requirements include that the wall should be 30-feet tall; the walls should be impossible to climb without a ladder; tunneling underneath should be impossible; the wall should be "aesthetically pleasing in color, texture, etc."
Over 400 companies have expressed interested in submitting proposals.
Proposal submissions close at the end of March.
Read full story at: NPR