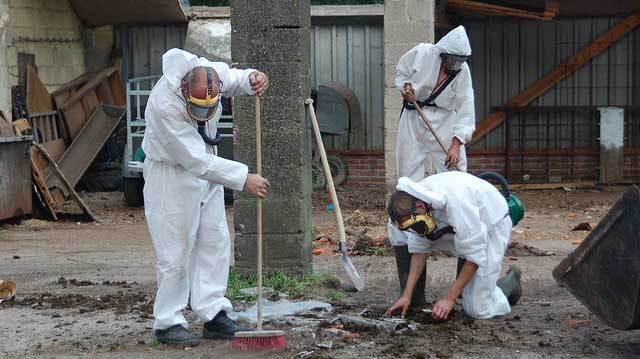 Source: NPR
Despite decades of policies and regulations to limit hazardous exposure to asbestos, people today are dying of cancer that has been linked to asbestos, says the U.S. Centers for Disease Control.
Exposure to asbestos, a variety of unperceivable tiny fibers, can lead to lung cancer, especially for workers who are exposed to it for long periods of time. But despite efforts from the Environmental Protection Agency to limit people's exposure to the fibers, a new CDC report indicates that thousands of deaths each year are linked to asbestos.
The majority of deaths linked to asbestos were found in people over the age of 85, so it is possible that those people were exposed to the dangerous fibers decades ago. However, the fact that younger people between the ages of 35 and up are also dying from diseases linked to the fibers indicates that despite EPA regulations, people today are still exposed to dangerous levels of asbestos in work places and in the environment.
Read full story at: NPR