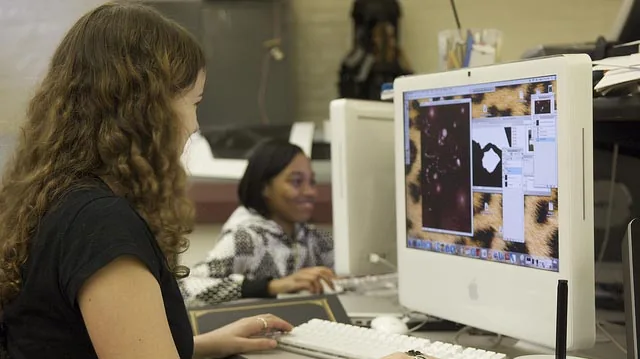 Source: The Atlantic
The virtual space of the internet is just as segregated as public spaces, new research suggests.
A new study looked to examine the paths people take around the internet between "racial" and "non-racial" sites – or "sites that describe themselves in racial terms,"
Charlton McIlwain, a professor of media, culture, and communication at New York University, conducted the study by examining how racial sites are linked to other racial sites and by examining the link between their users.
The study found that people who visited a 'racial site' were likely to visit other racial sites and those who visited 'non-racial' sites, were likely continuing to navigate the web through non-racial sites.
One of the key reasons that visitors "self-segregate" and only frequent certain types of sites without veering "has to do with the quiet ways that any space, virtual or physical, signals to visitors about itself," McIlwain explained.
People are excluded from certain websites through content that signals to them that they are not the appropriate consumer for the site, and in this way, people of certain races are steered toward consuming very particular content – and excluded from other.
Bias of search engines and content too is "baked into the system by human engineers" he explained, and many of those engineers, as seen in the growing tech industry, are white.
"People query the web in the context of their racial identities…but they are served websites that are often racially and gender-biased against women and people of color," said McIlwain, as reported by The Atlantic.
To learn more about previous studies on the connection between race and the internet, check out Charlton McIlwain's full study and Safiya Noble's work on internet culture and race in search engines.
Read full story at: The Atlantic