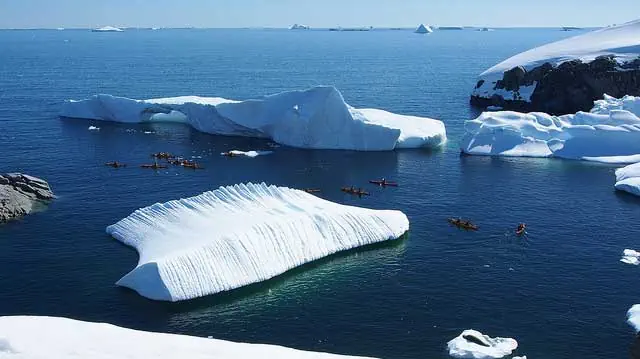 Source: Ecowatch
A new Climate Museum in New York, a project that was launched in 2015 under the Natural Resources Defense Council, opened its doors for the first time in December. It is the first of its kind in the U.S. and second climate museum in the world.
The exhibit entitled "In Human Time" explores the ways in which certain areas of the planet are impacted by environmental policy and the intersection of polar ice, humanity and time, as described on the museum's website.
The museum is currently planning a panel series that will focus on climate perception and communication, says Founder Miranda Massie.
Learn more about the museum here.
Read the full story: Ecowatch