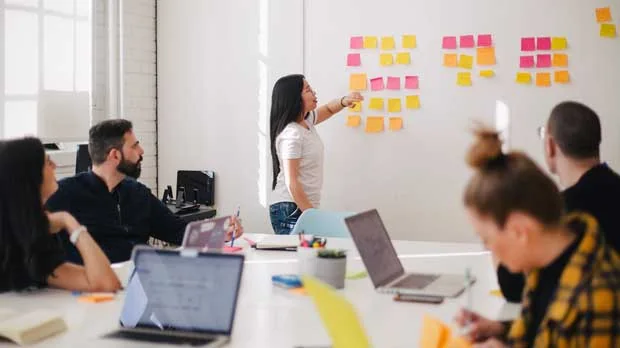 By Alexandra Fradelizio | m/Oppenheim.Org Writer
The new year is right around the corner, and 2020 will see the development of new nonprofits across the country and world. According to recent reports, hundreds of organizations are established annually, but only about 2 percent of them last beyond 5 years. What are some tips that can help your organization thrive beyond these next 12 months? As part of our Nonprofit Spotlight series, we have gathered the best advice to grow your organization for the foreseeable future.
1. Expand With What You Have
At the core of every nonprofit is a mission to build a more cohesive and peaceful world. While it is key to maintain long-term goals for your organization, keep in mind the financial effort and backing needed to expand your programs and services.
"I think sustainability has been a big key for us," says Michael Cochran, Executive Director of the Market House Theatre, who believes that creating programs before designing the space needed for them will help your organization from incurring debts.
"When you are ready, doors will open for you."
While it may be tempting to alter your work to increase possible funding, Dr. Kathryn Icenhower, CEO of Shields for Families, advises standing by your mission and the purpose of your organization.
"Stay true to what it is that you intended to do."
"You have to really be invested and committed."
2. Stay Ahead of the Curve
Executive leaders must always think of the daily operations that drive their nonprofits, but developing programs that will be implemented many years in the future helps them to grow even further. As Chief Executive Officer of Optimist Youth Homes & Family Services in Los Angeles, Silvio Orlando says his organization received accreditation and mental health care services before they were required of all nonprofits in the state, a move that quickly made them a leader in their sector.
"As an agency, you always have to stay ahead of the curve in terms of development," he states.
Cultivating and maintaining relationships with those in your sector, including politicians and board and community members, will also allow your organization to develop faster than others.
3. Build Your Nonprofit as a Business
While executing community-based missions define nonprofits, it is important to keep in mind that your organization is similar to a business. From managing budgeting plans to executing services on a number of different levels, having a business mindset is imperative when advancing your organization.
"As a community economic development, I see it as a social enterprise," states Associate Executive Director of New Economics for Women Leticia Andueza.
By being open to learn from others, you can increase your organization's potential and develop new strategies to execute your purpose in the community.
4. Stay Committed to What You Do
Most importantly, having a genuine love and interest in your work is imperative to all nonprofit work and can lead your organization to new heights.
"There's a whole lot involved in running a nonprofit than just doing good for the community," claims Orlando.
"The biggest thing is to have passion. If you don't have passion for what you're doing, don't go into a nonprofit."
For more experiences on nonprofit leadership, read our Nonprofit Spotlight interviews or watch our INSIGHT interviews produced in collaboration with PBS stations across the country.
To contribute your thoughts to our Nonprofit Spotlight series and other initiatives, please Contact Us.