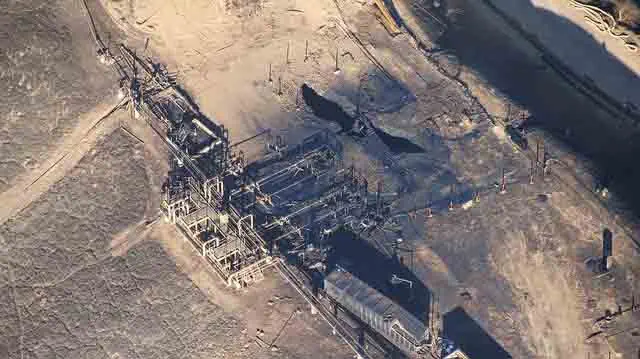 Source: The Washington Post
According to the Washington Post, infrared video has added new data on the massive methane gas leak currently venting from a Southern California Gas Co. storage facility in the hills above Los Angeles. It is emitting at rates of up to 110,000 pounds per hour, releasing more than 150 million pounds of the greenhouse gas into the atmosphere.
"Scientists and environmental experts say the Aliso Canyon leak instantly became the biggest single source of methane emissions in all of California when it began two months ago," writes the Post. The California state climate director for the Environmental Defense Fund says it's one of the biggest leaks the nonprofit has seen reported.
Although the gas company has pledged to make every effort to stop the leak, there remains no end in sight for what is quickly becoming an ecological disaster.
Read Full Story at: The Washington Post