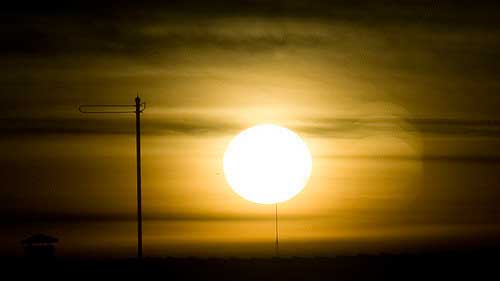 Source: Wired
German scientists at the German Aerospace Center have developed the "Synlight solar" – an artificial sun that uses 149 mega-lamps to simulate sunrays.
The 50-foot, $3.8M machine is used for testing the effects of solar radiation on satellites or solar panels.
"Scientists can focus the 350-kilowatt honeycomb of xenon short-arc lamps on an area as small as 61 square inches and create 10,000 times the solar radiation that would otherwise shine on that spot," reported Wired.
The project led by scientist Kai Wieghardt could be used to test and develop new, clean sources of energy.
The goal of the scientists is ultimately to develop a tool that will trigger a reaction that produces hydrogen fuel, The Guardian reported earlier this week.
Read full story at: Wired