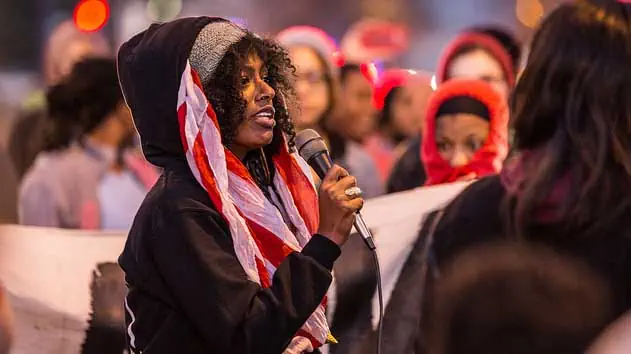 Source: The New York Times
Since the height of the Civil Rights Movement, Black America has seen considerable gains economically and socially. From 1970 to 2014, the percentage of African Americans making at least $75,000 reached 21 percent, more than doubling from the previous figure. Moreover, African Americans earning $100,000 or more reached 13 percent, nearly quadrupling. Despite these gains, the percentage of African Americans earning $15,000 or less only declined by four percentage points.
As the numbers show, there is a substantial class divide present in Black America, and new piece in the New York Times has drawn attention to how this divide is shaping campus activism at elite colleges across the nation. In one example, Kimiko Matsuda-Lawrence, a Harvard senior, established "I, Too, Am Harvard," motivated in part by a sense of responsibility to black communities without access to elite universities.
As the author, director of the Hutchins Center for African and African American Research at Harvard writes, "Despite the highs….there have been for too many lows…and flat-out abuse of African-Americans at the socioeconomic bottom." This is a reality that Black college students across the country are trying change.
Read full story at: The New York Times