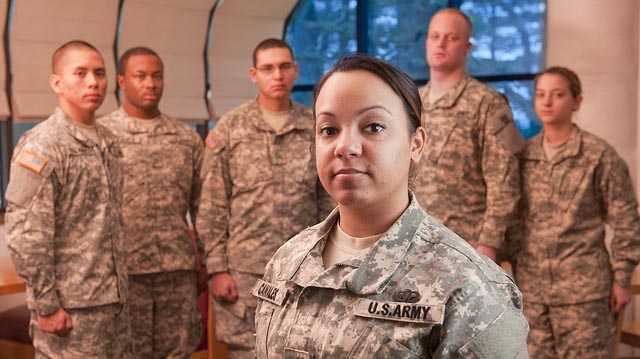 Source: Above the Law
A group of members from the House of Representatives introduced a new bill – the Military Hunger Prevention Act – to help support the thousands of active military members and their families that suffer from hunger every day.
Thousands of active military members lack access to adequate meals every day, and yet most of them are ineligible for food support programs.
Currently, families that receive basic allowance for housing (BAH) are not eligible for the Supplemental Nutrition Assistance Program (SNAP) that supplies families with food stamps. Many of those who are ineligible include active military members.
Families that experience hunger and poverty are undeniably suffering both mental and physical impacts, and the new MHP Act would help to reverse those odds by giving more military families access to adequate food supply.
Read full story at: Above the Law