by Priscilla Rodriguez
Corporate Diversity professionals are crucial to the improvement of our nation's workforce and yet they are rarely supported by the businesses that hire them. Though embraced by many businesses and corporations as a good starting point for positive change, systems of inclusion are often set up to fail when diversity leaders are not actively supported by the companies that hire them.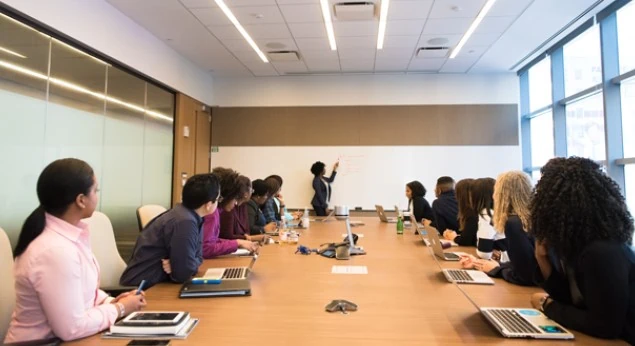 "Diversity officers come in [to businesses and corporations] with enthusiasm and hope, but often leave their posts early, disillusioned without having changed much for their institutions," reported NPR during a recent interview with Pamela Newkirk, journalism professor at New York University and author of the book Diversity, Inc.
Newkirk has found that change in these environments is mostly minimal, and the percentages of minorities that work in these companies barely improves – even after months or even years. The ineffectiveness of these efforts is compounded by companies' lack of effort in supporting plans beyond hiring more minorities. In other words, companies fall short in supporting the implementation of strategies that go beyond hiring black or Latino people. 
Pledging to hire more minorities in general becomes a sort of placeholder to avoid addressing issues of why minority voices aren't in power, why minorities do not get to decide the fate of businesses, and to address the real issues that create glass ceilings in the corporate world in the first place. 
Meanwhile, important initiatives that help catalyze real change – such as changes to company policies, the development of culture management initiatives, and addressing problems and developing solutions for specific demographics – are all left at the door when companies don't allow diversity and inclusion efforts to trickle into every aspect of their company.  
So what exactly is the role of a Diversity leader? Chief Diversity Officers are in charge of identifying issues surrounding diversity, inclusion, discrimination, and harassment within companies and they are in charge of spearheading plans to turn those conditions around. In order to do this, the support and collaboration of leadership and boards is crucial. Leadership must provide the necessary tools and information that will help reveal where those issues are within a company, but they must also provide the opportunities to implement those plans and involve diversity leaders in the process of decision-making … especially when those decisions affect whose voice is heard, whose voice matters, and who is affected.
While some in the corporate world have embraced the idea of hiring diversity and inclusion professionals, others are skeptical of the role. 
Does hiring a Chief Diversity Officer, especially one of color, put the onus on minorities, once again, to analyze and then fix a problem that they have already themselves been affected by their whole lives? Does hiring one single human to take on this enormous task remove the responsibility from an entire team of people and from those in powerful leadership positions? 
While conversations around the roles of diversity leaders are not void of these questions, it's also important to recognize that leaders of color who have trained their whole lives to lead in these roles are more than deserving of the opportunity to guide the corporate world in a direction that will set a higher standard and better example for the business sector. 
Are efforts to diversity the corporate world effective? In short, they can be. But only if all hands are on deck to support real change. 
Leadership must take action to create space for those who have been left behind time and again. It is up to all of us to look at ourselves, to look at our workforce, and to recognize that we are not all treated equally; that our efforts, so far, have clearly not been enough. There is so much to gain from a diversity of voices and experiences and the corporate world must take this truth seriously if they hope to continue evolving and creating higher standards for themselves. Diversity and inclusion professionals are an excellent first step to driving important change in the workforce, but they must also be supported in every aspect by leadership teams in order to achieve the level of change that is needed. 
____
mOp-Ed pieces reflect diverse opinions about the nonprofit world and we welcome yours. If you would like to be a guest writer for mOppenheim.Org, please contact us for more information.