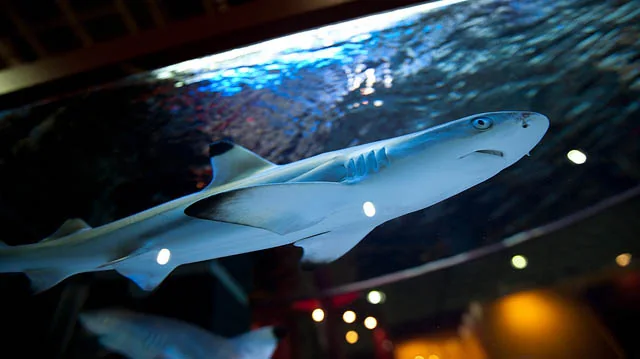 Source: CBS
Ocearch, the ocean-exploring organization, has discovered a birth site for Great White Sharks off the North Atlantic Coast — a milestone that they're calling their most significant discovery after 26 major expeditions.
Because not enough research has been conducted on Great Whites, the site will be significant for advancing research and knowledge on sharks, and for protecting these vulnerable creatures at an early stage.
Scientists will tag sharks' dorsal fins and take blood samples, then release the sharks back into the ocean unharmed.
"Probably the most important significant discovery we've ever made on the ocean."  Chris Fischer, founder of Ocearch and the expedition's leader.
Fischer noted that the sharks are unharmed, and it is in everyone's best interest to keep the fish healthy in order to further their research and protect the population of sharks.
Read full story at: CBS