By Alexandra Fradelizio | m/Oppenheim Media Writer
In late July 2018, Arizona state trooper Tyler Edenhofer was fatally shot when responding to a dispatcher report, leaving his family devastated in the wake of his sudden loss.  Just a few months prior, Edenhofer graduated from the police academy where he, his mother, and his fiance met Angela Harrolle, President and Chief Executive Officer of 100 Club of Arizona, an organization dedicated to providing financial services and support to public safety officers and their families.  In the wake of Edenhofer's death, Harrolle delivered a $15,000 check to his mother and offered her support to the family of the trooper who dedicated his life to protect the citizens of Arizona.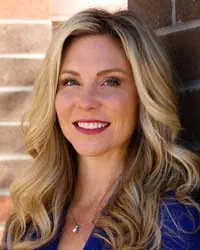 "We like to say we are the men and women that stand behind the men and women that wear the badge," she stated of 100 Club of Arizona.
The 100 Club of Arizona primarily offers services to families whose loved ones lost their lives in the line of duty and works with all police, fire, and corrections departments in the state to provide financial, physical, and mental health aid.  The organization's programs also extend to individuals who were trained in the state but serve overseas, and even children of public safety officers can benefit from scholarships created by the 100 Club of Arizona.
"There are very few people we don't touch," explained Harrolle.
One of the most valued services of the 100 Club of Arizona is the Peer 100 program which provides mental support to servicemen and women.  The organization partners with Bulletproof.org to provide free courses on how to cope with the trauma they often experience on a daily basis.
"We ask them to do the unthinkable," said Harrolle of public safety officers.
"Our goal is to make sure they have an outlet to make sure that mentally, they're okay."
Part of 100 Club of Arizona's purpose is to change the public perception of servicemen and women by illustrating their unyielding dedication and commitment to creating safer communities.  With the help of the organization's widespread volunteer group, events are held which include and honor those who directly benefited from the nonprofit's services.
"They are not invincible, even though we as a society often think they are," Harrolle stated.
As with the Edenhofer family, Harrolle and other staff of the 100 Club of Arizona are continuous sources of support to public safety officers and their families.  Harrolle attends academy graduations and offers the organization as a resource to cadets and their families in the event of an emergency or solely for reassurance.
For Harrolle, working for the 100 Club of Arizona has provided her with an opportunity to give back to the community that helped her during a difficult time in her life.  Harrolle, who served as a special agent for 10 years, lost her husband who worked as a state trooper, paramedic, and firefighter.  After he was killed in the line of duty, the 100 Club of Arizona came to the Harrolle household and provided her and her children with the support and resources to heal.
"I just wanted to continue to give back and provide support however I could," she said of her involvement within the organization.
Today, the 100 Club of Arizona stands as one of the largest 100 Clubs in the nation.  As President and CEO, Harrolle wants to bring together non-affiliated 100 Clubs in order expand outreach to public safety officers.  The organization also plans to increase its exposure and have more individuals "recognize public safety for what they do everyday."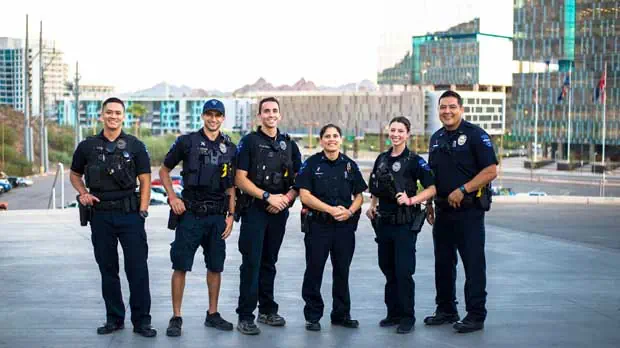 For many, including the Edenhofer and Harrolle families, the 100 Club of Arizona not only provides unwavering support but also gathers communities to rally behind their servicemen and women.
"We are standing behind them to support them and to make sure they can give you the best that they have to offer," stated Harrolle.
"We support public safety, and we support public safety during their most challenging of personal times."
Learn more about the 100 Club of Arizona and Donate.