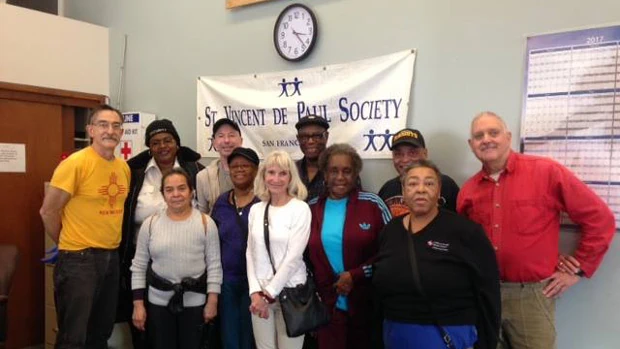 By Alexandra Fradelizio and Priscilla Rodriguez | m/Oppenheim Media Writers
According to data from the 2017 Homeless Count and Survey, in San Francisco, the number of homeless families and children that are living on the streets has somewhat decreased since 2015, but the total number of homeless adults is still climbing.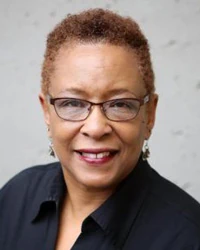 Though homelessness in San Francisco is not a new challenge, the rental crisis in the city has exacerbated the problem in the last decade. It has therefore become key for so many organizations to take matters into their own hands by providing shelter, food and other resources for those affected. Such is the case with the nonprofit St. Vincent de Paul Society of San Francisco, which works to help break the cycle of homelessness and domestic violence in the city.  Its shelter holds beds for over 300 adults and provides drop-in care for 100 more every day.
But despite being one of the largest resources for San Francisco's homeless population, St. Vincent de Paul cannot accommodate every person in need on its own.
"We are always at capacity even though we are the largest adult shelter in the city and the only 24 hour drop-in center," explains Executive Director Shari Wooldridge.
However, the organization manages to help more than 1,000 affected San Franciscans per day through its homeless shelter, transitional housing, or navigation center, where clients can take advantage of clean beds, warm meals, showers, a library, educational training, and other resources that are necessary to merely survive.
St. Vincent de Paul's accessible programs help keep hundreds of people off the streets every day, but the challenges surrounding homelessness have made it nearly impossible for the city to grapple with the growing population of unsheltered individuals.
"The biggest challenge we face is [a lack of] support with the mental health issues that are impacting those that are unhoused and also how it affects the staff," says Wooldridge.
Despite challenges, the organization has strength in its numbers and continues to change thousands of lives every year. St. Vincent de Paul is a worldwide organization with more than one million international members in its society dedicated to serving the poor,  and the San Francisco location alone has over 100 members serving these vulnerable populations each day.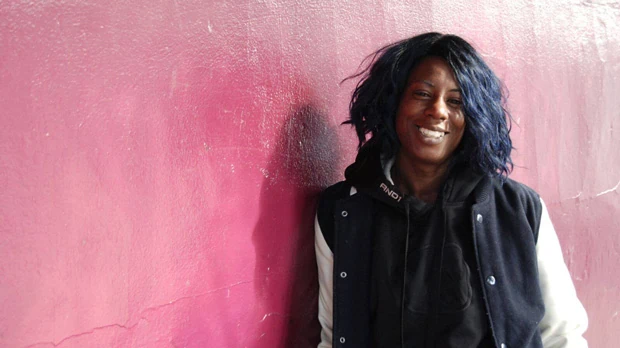 Wooldridge explains that the dedicated staff is driven by a strong passion for helping people and states she was initially drawn to the organization because of its powerful mission.
"What really touched me was going from a corporate world, where success is measured by how much profit you make for the company, to being a director of a nonprofit social enterprise, where my measurement of success was how many people we could help," she said.
As St. Vincent de Paul continues to lead San Francisco in a positive direction by continuing to provide resources and shelter, Wooldridge says she hopes to see an improvement in workforce development so those involved in the organization's programs can eventually earn their own income and thrive independently.
These small changes will continue to be important as the city works on developing effective ways to help San Francisco's most vulnerable population.
Learn more about St. Vincent de Paul and Donate