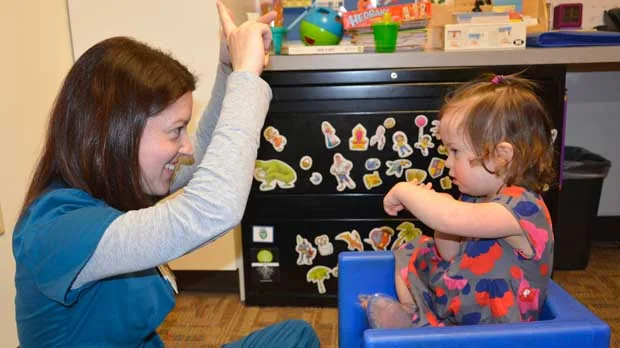 By Alexandra Fradelizio | m/Oppenheim.Org Writer
The birth of a child is arguably the most exciting moment in a parent's life, but for many, that life-changing time can become ridden with uncertainty and fear. One out of every five children will be born with a disability or will have a developmental delay, leaving numerous parents to be faced with difficult health-related decisions at any time during their child's life.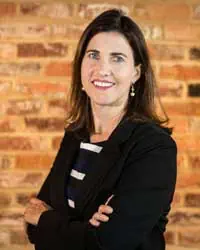 "You never really know where a family is introduced to the disability world and where they are in that journey," says Dana McConnell, Executive Director of the Greenville, South Carolina organization Center for Developmental Services.
For over 20 years, the Center for Developmental Services (CDS) has provided occupational and speech therapy and other developmental evaluations to children and individuals with developmental delays, disabilities, and special needs. For the numerous families traveling across South Carolina to find proper help for their children, it remains vital for CDS to provide all services under one centralized location.
"To have all of these services combined in one is very unique," states McConnell.
Working with six other nonprofit organizations called partners, CDS is committed to providing the best possible support for the entire family. Health workers collaborate to arrange appointments on one particular day, preventing parents from traveling long distances to reach the center. Additionally, therapists and specialists readily communicate with one another and provide advice on how a particular child can benefit from other available services. While no one case is the same, the team mentality of CDS ensures all staff members are working solely for the betterment of families.
"Everyone understands the greater goal here is for the child, not for their own organization to grow," McConnell says.
"Once they buy into why this place is so special then it really becomes amazing."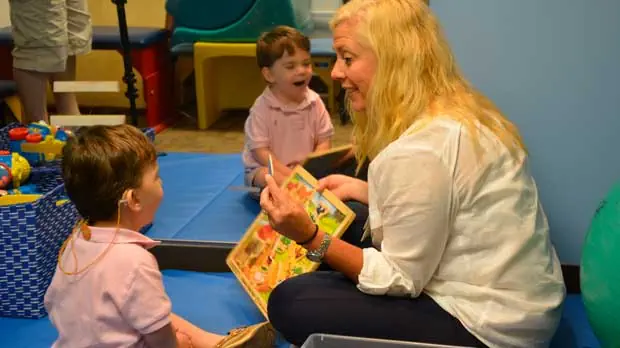 Starting at a child's birth, CDS and its partner organizations provide support and resources to parents navigating complex medical diagnoses. Once the baby is removed from the NICU, therapists travel to families' homes and asses how the environment can be altered to fit the needs of the growing child. CDS also provides the only medically fragile daycare facility in South Carolina with nurses available onsite while parents are at work. Most recently, the center introduced a legal component to their services that is also the first of its kind in the state. Lawyers are available onsite to best guide parents as they retain legal guardianship over their disabled adult children, a process that can become costly and nearly unattainable without the help of CDS.
"I never realized how important it is to have a legal component to a child's health outcome," explains McConnell.
While the organization is located in downtown Greenville, McConnell states CDS and its partners are currently landlocked, creating issues over expansion projects. In recent years, more families have moved to the area to better access health services, but due to the sensitive needs of their clients, CDS is unable to expand upwards in its current building. However, McConnell and her team are working to develop partnerships with neighboring companies to share facilities, a plan that seems feasible due to Greenville's strong community.
"It's just an absolute amazing testament that the community supports us here in Greenville."
"It's a very philanthropic community, and I don't think we would be here if it weren't."
Prior to joining the Center for Developmental Services as its executive director, McConnell inhabited various roles in the corporate sector for over 20 years but eventually entered the nonprofit sector to give back to others.
"I was ready to do something with the skill set that I've been given to make more of an impact on my community," she states.
McConnell became the Director of Finance for CDS, but shortly into her tenure, the executive director resigned. When the Board of Directors initially approached her to fill the vacancy, McConnell was unsure she could properly serve the organization in that capacity. After a year-long executive search and two qualified candidates that turned down the role, McConnell spoke passionately to the board, questioning why individuals wouldn't want to be part of an outstanding organization like CDS. The board members were so moved by her enthusiasm for the organization that they encouraged her to submit her name for the executive director position, a role she has now inhabited for the past seven years.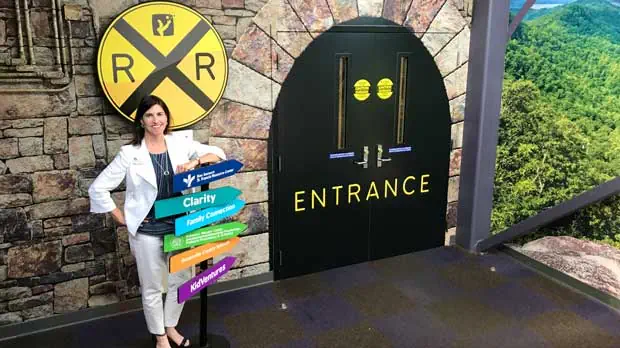 "They saw something in me and believed in me more than I did myself."
"I still have a long way to go…but I'm grateful they gave me a chance."
As CDS continues to grow, McConnell remains optimistic the organization's partners and local hospitals can continue to work collaboratively. While they are often competitors outside of the organization, uniting for the betterment of families in need remains at the forefront for all staff.
Ultimately, the Center for Developmental Services proves that it truly does take a strong and committed community of individuals to raise a healthy and independent child.
Learn more about the Center for Developmental Services and Donate.