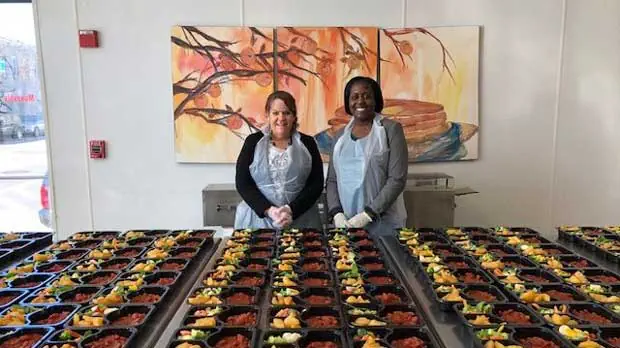 By Alexandra Fradelizio | m/Oppenheim Media Writers
For individuals with serious health conditions, shopping and cooking for nutritious meals is not only difficult but also nearly impossible.  Many facing debilitating diseases are bedridden, leaving them unable to properly care and nourish themselves.  With its team of 3,300 volunteers, Moveable Feast in Baltimore prepares and deliverers nutritious meals to the homes of those suffering from devastating illnesses, including HIV/AIDS, cancer, extreme diabetes, and cardiovascular disease.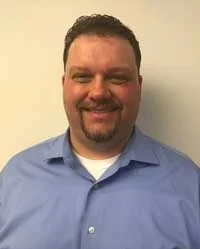 "We are advocating around food is medicine," said the organization's executive director Christian Metzger.
A team of dietitians and chefs create a variety of meals that are medically tailored to fit the needs of each recipient of the program.  In order to ensure no diseases are aggravated by the food, the nutrition staff spends 6 to 8 months developing a single meal.
"It's a really involved process, and it's very important because everyone we're serving has a very compromised immune system," explained Metzger.
"There's things lacking in their body physically that we are trying to make up through food."
All participants receive a "prescription for food," states Metzger, as they are referred to Moveable Feast by a certified medical practitioner.  The organization, which belongs to the national coalition Food is Medicine, serves individuals in Baltimore City and 14 counties in Maryland.  In 2017 alone, Moveable Feast delivered over 700,000 meals to about 5,000 patients and also partners with other organizations to effectively serve much of the East Coast.
Additionally, the staff of Moveable Feast strongly advocates for health care reform and any bills that could impact the people they serve.  The organization conducts research on how their meals contribute to the decreased number of hospital visits for patients.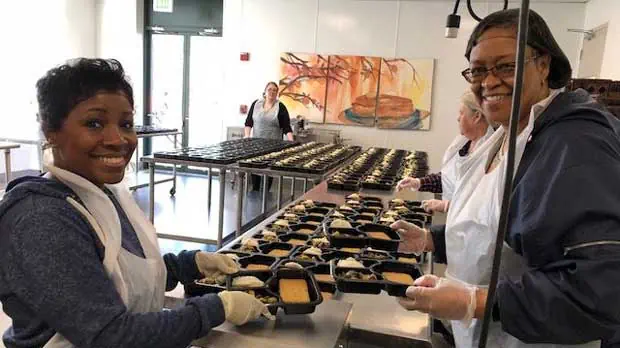 "These meals and this program really has a significant impact on the health care system," explained Metzger.
However, with the possibility that federal funding reserved to help those with HIV/AIDS and other illnesses might diminish, leaders of Moveable Feast are continuously looking for supporters who believe in their "food is medicine" ideology.
"We're doing everything we possibly can to not lose any funds," stated Metzger.
"I think it has really brought the nonprofit community together."
For the past 17 years, Metzger has worked with nonprofits after his involvement within the for-profit world.  His interests in providing food stability to all citizens led him to Moveable Feast where he has served as executive director for nearly the past 2 years.
In addition to conducting studies with Johns Hopkins University and the Brancati Center on the effects of the health care system, Metzger hopes Moveable Feast can also combat unemployment rates within Baltimore.  The organization aims to expand its culinary arts training program so individuals throughout the city can build their careers and futures.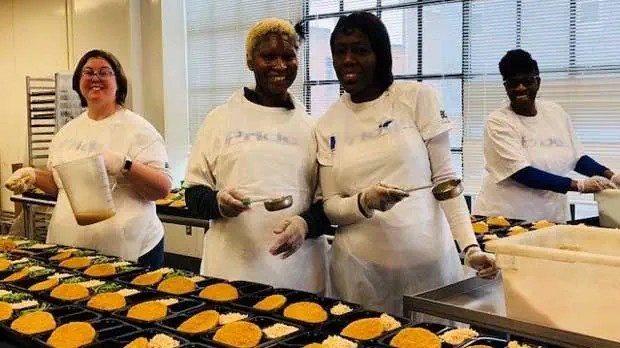 The ultimate goal for Moveable Feast is to ensure no person suffering from a life-threatening disease goes hungry.  Beginning in 2019, the organization wants to serve 1.5 million meals to about 7,000 recipients annually.
As their services and advocacy expands, Moveable Feast continues to transform the lives of those throughout Maryland by illustrating how food holds the power for a healthy life.