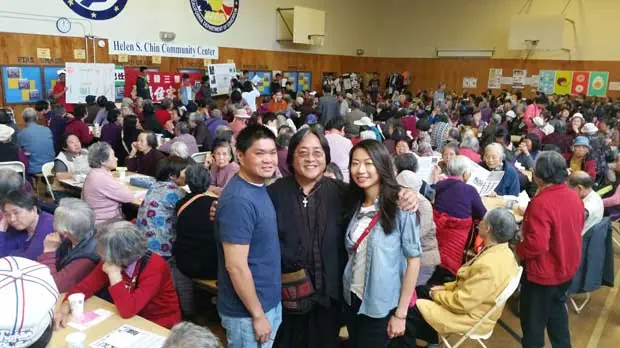 By Alexandra Fradelizio and Priscilla Rodriguez | m/Oppenheim Media Writers
Located right in the heart of Chinatown in San Francisco, one nonprofit organization is on a mission to preserve and improve the lives of those living in one of the culturally richest and most historical Chinatowns in the U.S.
For the last four decades, the Chinatown Community Development Center (Chinatown CDC), officially established in 1977 by two parent organizations, has worked toward enhancing the lives of Chinatown's residents through initiatives and partnerships that create affordable housing opportunities for those in need.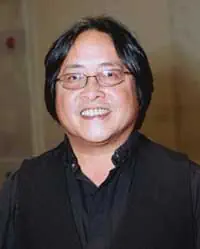 "Chinatown is a great tourist attraction in San Francisco, but it is also one of the largest poverty areas, and we get to bring hope to those who are sometimes ignored and hidden," says Rev. Norman Fong, Executive Director of Chinatown CDC.
One of Chinatown CDC's first projects was to take on rebuilding senior housing for the elderly Asian population that was displaced during a historic eviction at the San Francisco International Hotel. At the time, low-income tenants were forced to leave the hotel, and the building was demolished as reconstruction and big corporations took over.
"The poor, the elderly, and their families living in single-room occupancy spaces didn't have a voice at the time," says Rev. Fong.
"They sure have a loud voice now at city hall."
Over the years, the organization has focused much of its efforts on supporting Chinatown's residents through community building and bonding, but it has also expanded its services to reach other neighborhoods and populations in San Francisco.
"We started in Chinatown in the core area, 24 blocks, and we were asked to help broaden the network of affordable housing," says Rev. Fong.
Now the organization reaches residents in the Tenderloin area and in North Beach. Additionally, the organization partners with other local organizations to help expand affordable housing services to culturally diverse residents around the city.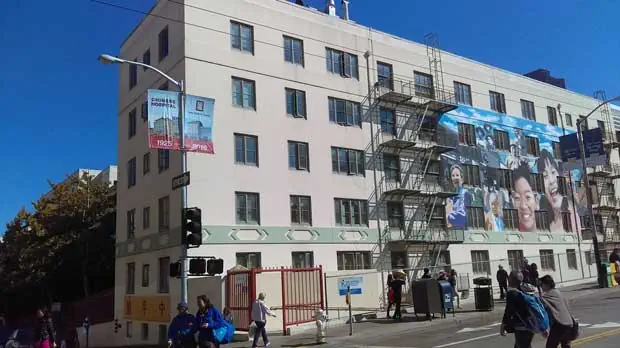 To date, the organization has helped shape more than thirty new buildings with affordable housing units around San Francisco.
The impact of CDC has been so powerful that even former city Mayor Ed Lee, who passed away last December, had asked the organization to help rebuild, renovate, and manage more than 550 housing units along Chinatown and North Beach.
Reverend Fong expressed that this was perhaps one of the organization's largest and most successful projects, and he also expressed sorrow at the passing of Ed Lee, who was known as the first Asian American to hold office as the mayor of San Francisco and was recognized for his work in the community of Chinatown and with the homeless population across the city.
While the Chinatown CDC has had its greatest impact in Chinatown, Fong says that the organization's true goal is to help communities of all cultures and to enhance the quality of life of those in need in San Francisco.
Rev. Fong's says that his dedication to the cause comes from his own experience growing up in Chinatown and facing similar obstacles.
"Our family was evicted when I was 18, and we didn't know where to go to get help, and the church helped me to find housing," he said.
"It is because of that experience that I've been a part of the mission of Chinatown CDC."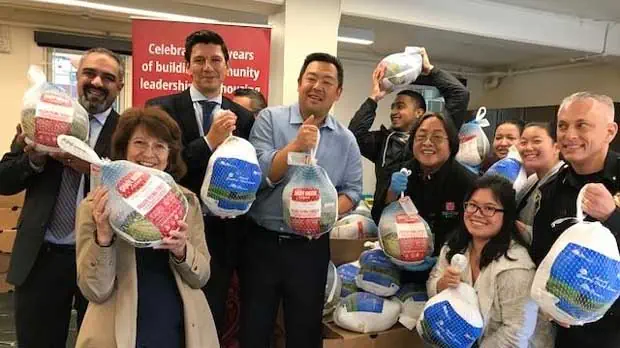 Chinatown CDC continues to impact lives every day, serving at least 4000 low-income residents and beyond that, also impacting residents through counseling and community events.
The organization continues to strive for a fair community where everyone is equipped with a roof over their head, and where everyone is treated equally, regardless of race, sex, or gender.
"My personal dream is to build on Dr. King's beloved idea that race should not matter…it's the character of the people that matters," says Rev. Fong.
"I hope that we in Chinatown can build new cultural bridges too with other neighborhoods but also within our neighborhood as it continues to change."
Learn more about Chinatown Community Development Center and Donate