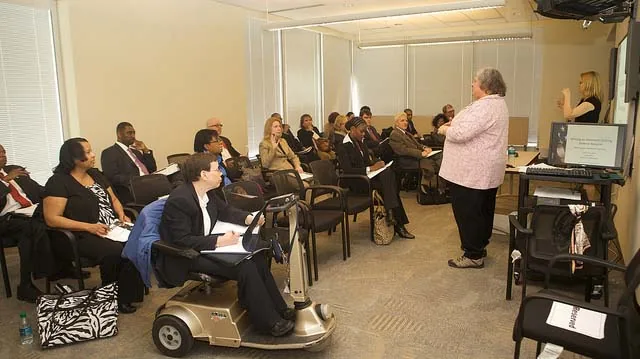 Source: Huffington Post
During the time period of 2000 to 2014 approximately 800,000 persons with disabilities were denied financial aid to pursue higher education, federal data indicated. Many of them were even deemed eligible by the very states that denied or paused the processing of their financial aid.
Three billion in tax dollars were spent in 2015 agencies like Vocational Rehabilitation (VR) offices.
"Created by the Rehabilitation Act three decades ago, VRs are supposed to help people with disabilities become independent. Some people need a hearing aid, for example; others require voice-activated note-taking software or screen-readers for college."
Yet thousands of students who wanted to pursue a college education were unable to afford college.
Despite the act in 2014 passed by Congress to protect persons with disabilities in the workforce by requiring that he or she should receive a concrete employment plan "within 90 days of being deemed eligible for assistance."
Read full story at: Huffington Post