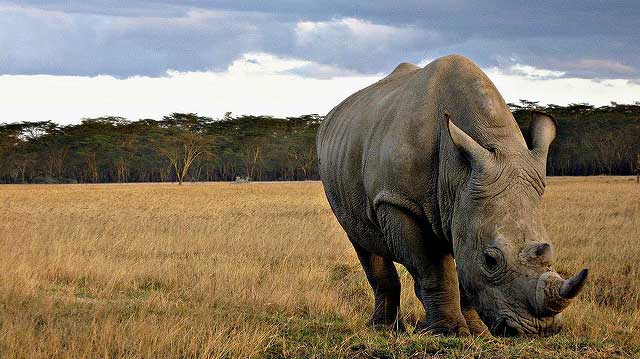 Source: National Geographic
South Africa is home to the largest population of nearly 30,000 rhinos around the world, and has been facing a poaching crisis for several years.
In 2009, the country's Department of Environmental Affairs established a ban on international trading of rhino horns.
Recently, however, rhino breeders have pushed against the legislation, seeking removal of the ban in order to sell the horns again.
The government, which has fought to maintain the ban, has now drafted a new legislation in anticipation of the high court's decision to side with farmers.
The new legislation would allow "anyone with a permit will be able to buy and sell rhino horns" and "foreigners will be allowed to export a maximum of two horns for personal purposes."
Farmers argue that it is safer for the endangered rhino population if selling is allowed because the horn can be removed while the animal is asleep, helping to stop poachers from killing rhinos in secrecy. Proponents of the ban argue otherwise.
Read full story at: National Geographic