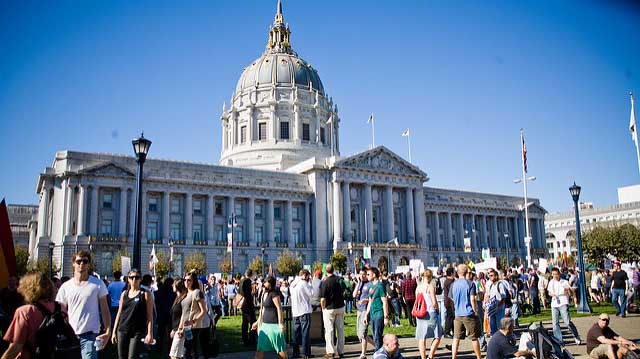 Source: SF Examiner
Mayor of San Francisco, Ed Lee, plans to bring together multiple city departments to create a new design for the Civic Center – an area that is highly populated with homeless individuals.
The $600,000 "Civic Center Public Space Design" project has already received multiple proposals for the new design, many of which are focused on creating a more inclusive space.
The redesign proposal points out that previous efforts to reduce the number of drug abusers and homeless individuals who loiter in the area has only created an unfriendly and "unwelcoming" space.
Residents of San Francisco have voiced concerns that the new project might continue on the trajectory of creating a space that bans homeless individuals overall as it seeks to increase utilization of surrounding areas and concert halls.
Read full story at: SF Examiner