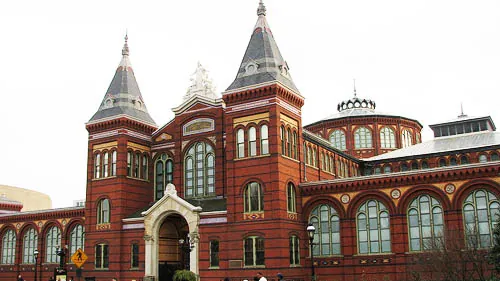 Source: NPR
The Smithsonian's 135-year-old 'Arts and Industries' Building or 'A&I' will finally reopen after being shut down since 2006.
Back in 2006, the board and staff of the Smithsonian's A&I decided to shut down the building after emergency inspections revealed that the building was in poor shape internally, with circuits that were neglected. In 2009 the building received funding from the American Recovery and Reinvestment Act and used the money for external renovations, but still needs an estimated $81 million to improve structure safety.
"Smithsonian Secretary David Skorton says the Smithsonian will use the Arts and Industries Building 'as a place for educating and inspiring Americans about the impact of creativity and innovation on our society."
While there are several ideas for the building's use, Congress will ultimately decide the fate and purpose of A&I since it is funded federally.
Read full story at: NPR