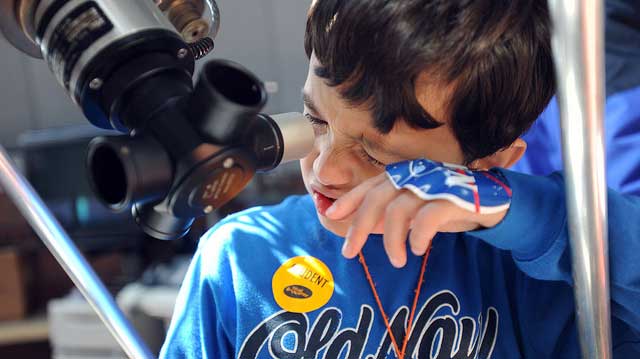 Source: The Hill
Science, Technology, Engineering and Math (STEM) Education is one of the most effective ways to set American children up for success in an increasingly global economy, where already 10 of the fastest growing industries require STEM knowledge.
STEM education will be even more important in the future and moving forward, as it becomes more critical in all professions across the map.
Through the Every Student Succeeds Act (ESSA), states will now be able to develop their own educational plan and will allocate the funding as needed, so it is increasingly important to urge education leaders and lawmakers to develop plans that focus on delivering STEM education to America's children in classrooms.
"Education should be about helping our kids acquire the skills they'll need to live successful, productive, and satisfying lives. In a rapidly changing world, where it's difficult to predict what challenges and technologies lay ahead, it is more important than ever that kids learn to think carefully, critically, and creatively," reported The Hill.
Funding should focus on supporting teachers to incorporate educational resources for STEM learning into their classrooms, including through digital learning communities where students can connect with mentors and professionals in the field, or through implementing new courses in STEM.
See how these successful organizations are providing resources for America's future in STEM, with Elizabeth Babcock of the California Academy of Sciences; Telle Whitney, President & CEO of the Anita Borg Institute.
Read full story at: The Hill