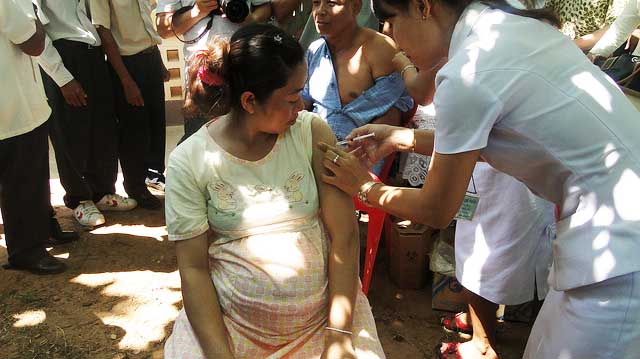 Source: Reuters
Based on a study that examined almost 149,000 infants born at Kaiser Permanente in Oakland, California from 2010 to 2015, researchers found that pregnant mothers who were vaccinated for tetanus, diphtheria, and pertussis had babies who were over 90% less likely to get whooping cough during the early stages of their infancy.
In 2013, the U.S. Centers for Disease Control and Prevention recommended that all pregnant women receive vaccination. Prior to release of the recommendation, less than one percent of mothers at Kaiser Permanente got vaccinated during pregnancy.
"It's very important for pregnant women to get vaccinated," said lead study author Dr. Nicola Klein.
"It's an extremely effective vaccine to protect babies before they are able to get vaccinated on their own."
Read full story at: Reuters