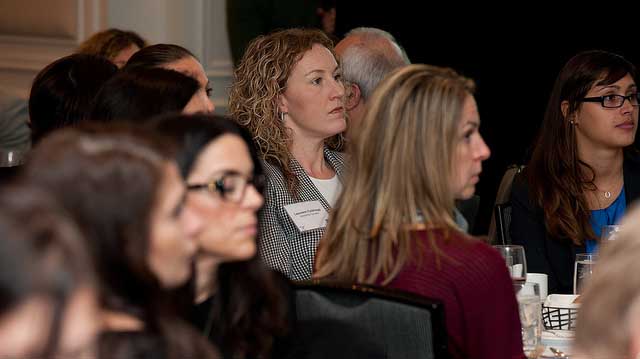 Source: KQED
Following the election of Donald Trump into presidency, was a surge of women interested in running for office, the greatest yet since the 1990s surge after the Anita Hill case, where Hill accused a Supreme Court justice of sexual harassment.
According to Emerge America – a program that trains individuals to run for office – the number of female applicants looking to join the program increased by 87 percent the day after Trump's election.
Currently, only 20 percent of lawmakers in Congress are women, and only 25 percent hold positions in statehouses.
The surge happened for a number of reasons, but perhaps the most prominent one, suggests Jean Sinzdak of Center for American Women in Politics at Rutgers University, is "the fact that we don't have a female president" which she explained "sort of woke them [female applicants] up to the idea that maybe we haven't made as much progress as we thought."
Groups like Emerge America, California Women Lead, and Ready to Run are dedicated to guiding women in signing up for training programs and running for office. President of Emerge America, Andrea Steele, posits that the increased number of female applicants for these training programs will likely be reflected in the number of women actually running for office in 2018.
Read full story at: KQED