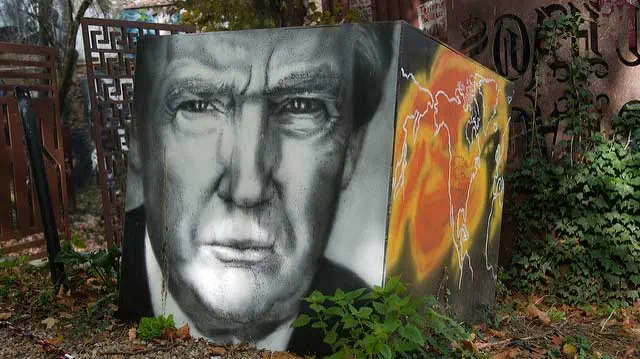 Source: Vogue
Earlier this week, Vogue featured accomplished arts leader Deana Haggag, new President & CEO of United States Artists, the Chicago-based organization that is now leading the fight to protect the arts in the Trump-era.
Formerly the Executive Director of The Contemporary in Baltimore, Haggag led the museum for nearly four years during a significant period in its history, where she commissioned four award-winning, large-scale art projects, created a new speaker series, and hosted a national artist retreat, growing the institution exponentially during her tenure. She has taught courses at Towson University and the Maryland Institute College of Art and has also led multiple curatorial projects across Newark, Baltimore and Minneapolis.
United States Artists highlights the necessity of artists and arts community leaders to advocate for the value of culture in Trump's America. The organization invests in artists working across multiple disciplines: architecture and design, crafts, dance, literature, media, music, theater and performance traditional arts and visual arts.
The arts are said to generate $135.2 billion for the United States economy each year, but Trump has proposed budget cuts to eliminate the arts organizations that feed those numbers, including the National Endowment for the Art and the National Endowment for the Humanities, among others.
In any case, Haggag told Vogue in an interview, "For me, the main goal is to make the organization sustainable. I want to know that if the NEA is cut today, tomorrow, 10 years from now, 15 years from now, that United States Artists can still be here, still doing the same work."
"As arts funding faces a devastating blow, it's an ominous time to be an artist or to take a leading role in nonprofit fundraising, but it's also a time when the arts need a fresh kind of fire, something that Haggag embodies with passionate devotion and an approach that feels both thoughtful and innovative." (Vogue, April 2017)
Read full story at: Vogue