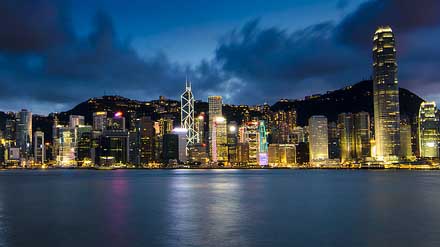 Source: Artnet
A few months ago, mOppnehim.TV went to chat with artists, directors and board members of some of the nation's most renowned art museums during Art Basel Miami. Check out this preview of the event.
Now, we're preparing to keep a close watch on Hong Kong's Art Basel, which will be showcasing more than 30 film and video artworks created by a number of incredible Asian artists for the festival's film program in March.
Some of the films that have been selected by the multimedia artist and producer Li Zhenhua, include "My Dear Art" (2017, documentary) by the Hsu Hao-hsuan; "Sky Ladder: The Art of Cai Guo-Qiang" (2016) by Kevin MacDonald who follows the Asian artist Cai Guo-Qiang's most famous firework art; "Hello, It's Me" as a series of works by artists Yao Qingmei and Joel Kyack exploring the place of humans in their environments.
Art Basel Hong Kong is Asia's fifth edition of the festival. Check out this preview of the 2016 Art Basel fair in Miami.
Read full story at: Artnet